Mas Mateu (Emporda, Catalonia, Spain)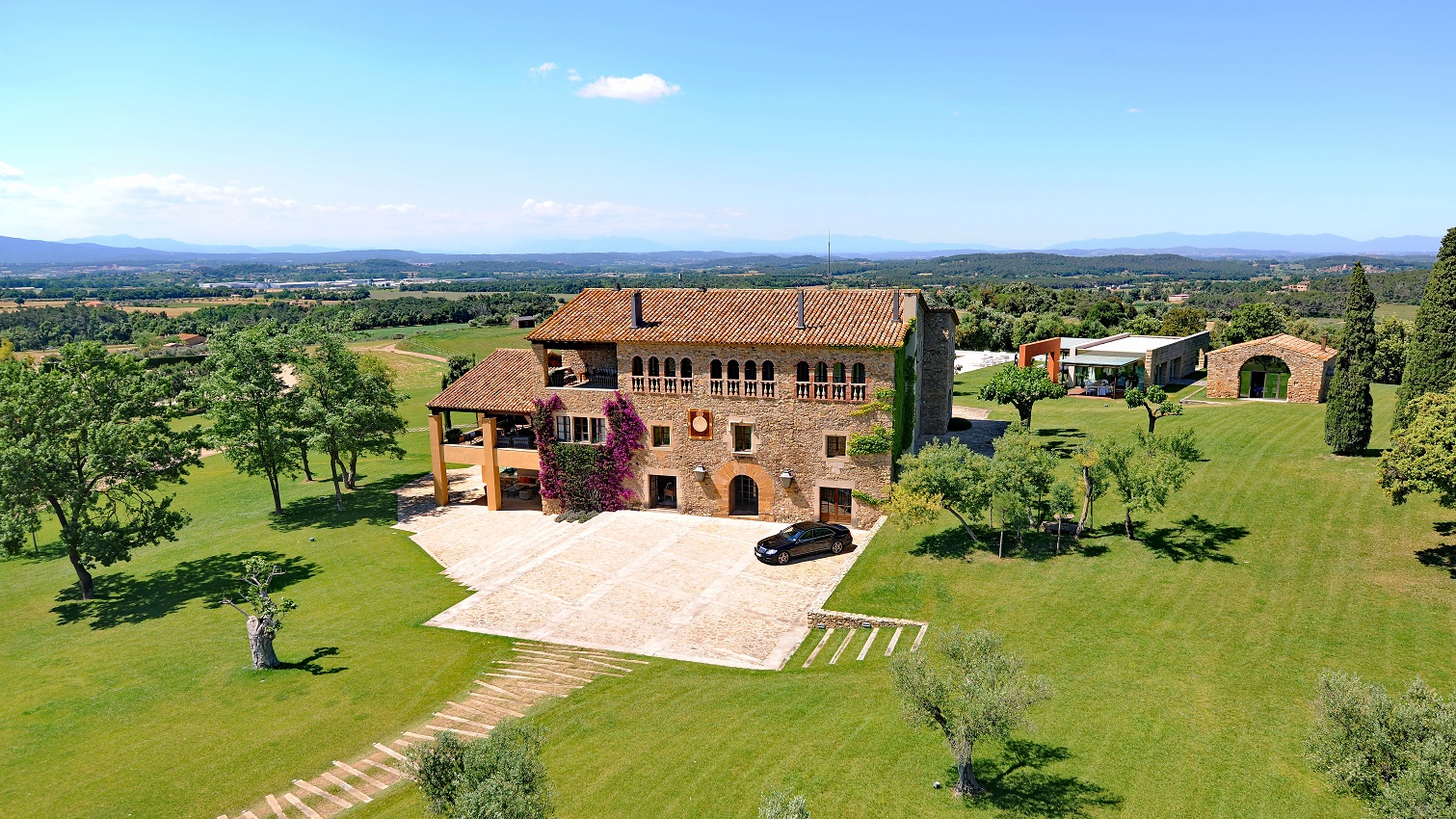 Away from the crowd - Your exclusive "5-star hotel"
As we enter the 70-hectare domain of Mas Mateu, the majesty of the great house, the extensive garden with its olive groves, pastures, meadows and the forest allow us to disconnect from the daily life and experience the tranquility.

The main villa, La Casa Pairal, is an eighteenth-century Catalan farmhouse which has over 1,400 m² of floor space. While retaining the splendor and the style of the elegant mansions of the era, the villa has been renovated to offer modern amenities and comfort. The villa has 7 large suites and 2 additional bedrooms, accommodating 21 persons (max 32 persons.)   Each suite is individually decorated in delicate Catalan shades, complemented by carpets from local origin, unique family heirlooms, and individual fireplaces, some with their own private terrace with great views of the landscape of the Baix Empordà. For larger groups, by hiring the second and third villas, the property can accommodate 31 persons (max 48 persons.)  It is an ideal venue for family getaway, weddings, parties, filming or corporate events.  

On the main facade dominated by a majestic sundial, there is a gracefully arched door leading to a series of cozy rooms, with magnificent views of various places in the region, highlighting the snow-capped Pyrenees in winter, the flowering of natural park "Les Gavarres" in spring or the magnificent sunsets over the plains in summer and autumn.

The fee includes the private chef, butler and maid services. Enjoy beautifully prepared Catalan cuisine, local wine and attentive services all prepared just for you. The experience at Mas Mateu is just like having your own 5-star hotel all to yourself.


Guideline price (Main Villa, in case of 20 persons.  Subject to 10% VAT)
High Season (last week of May to 1st week of Sept)   70,000 EUR for 7 nights 

Low Season (except above)    47,500 EUR for 7 nights 
Please inquire for the most updated price.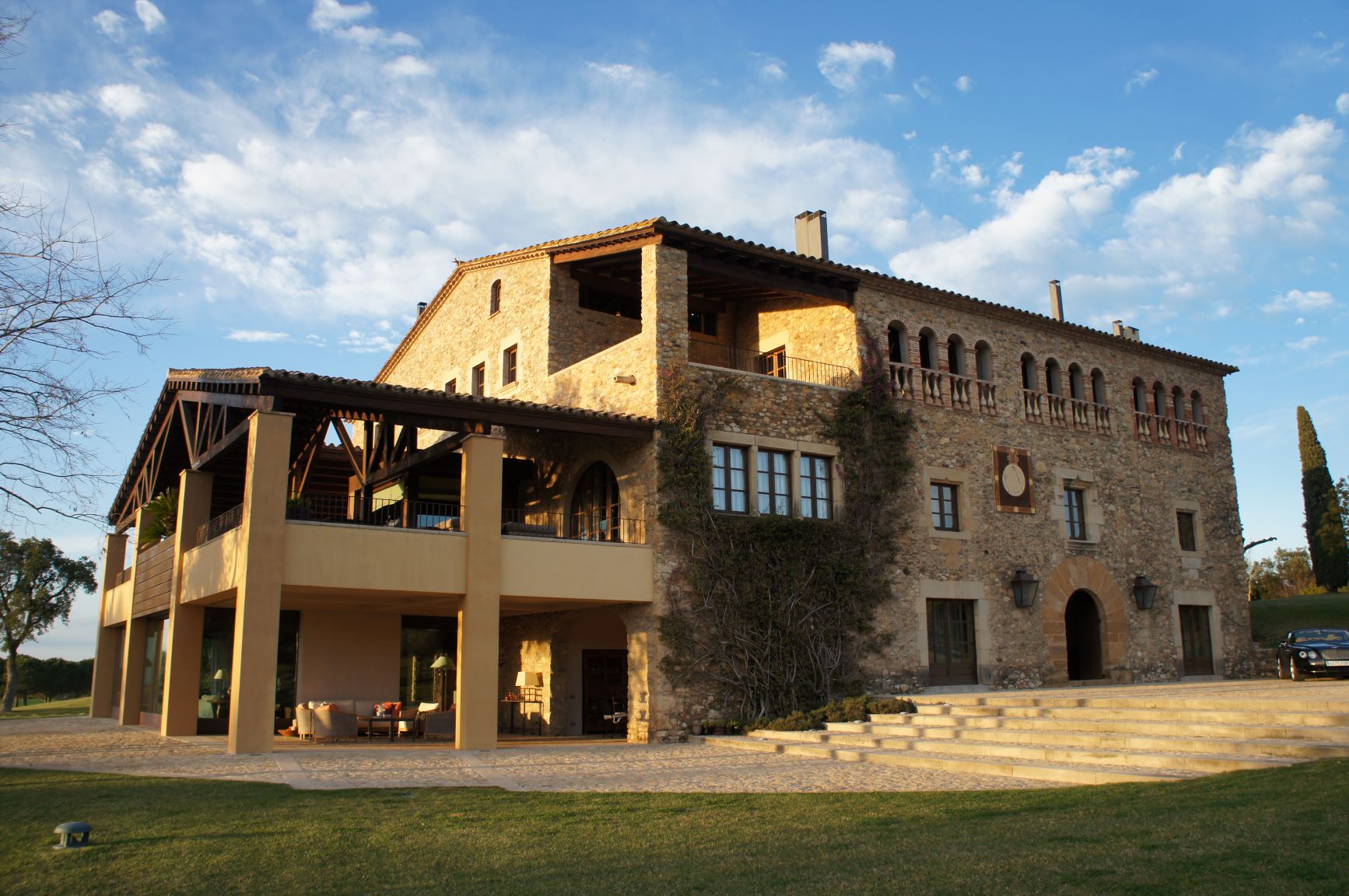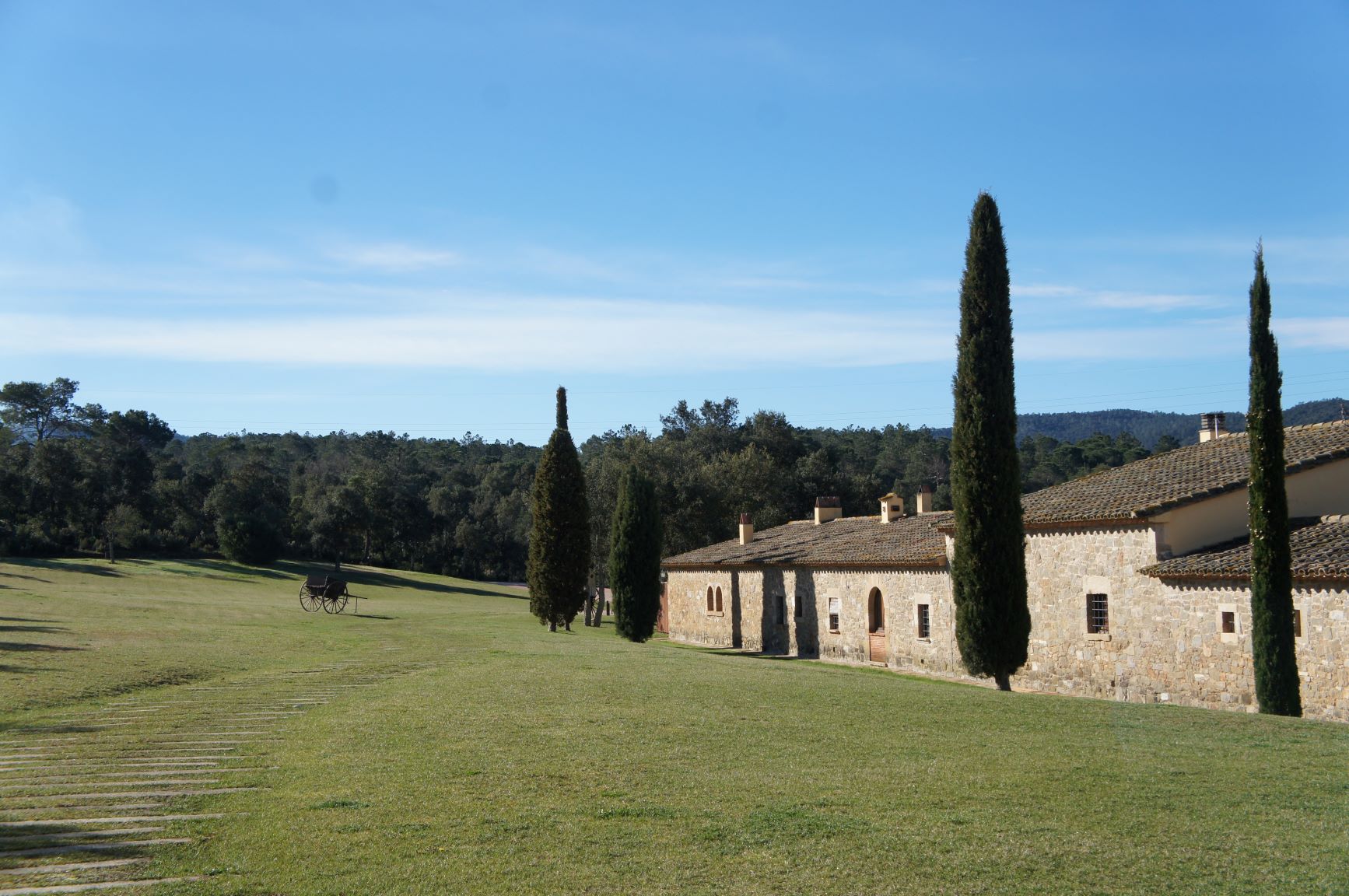 GENERAL
1,470 sqm in three floors
Garden totally landscaped
70 Hectares property
Infinity swimming pool (18.1 x 8.25m)
Unlimited parking
Various sports facilities

Included Staff: Butler, Private Chef, Concierge, Maid Service, Maintenance service of the garden and the pool
Main villa
Suites and bedrooms (all with AC and TV) 
Suite Mas Mateu:  Queen size bed, En-suite bathroom with shower, big tub, Fireplace, Fridge, Terrace
Suite Les Gavarres:  Queen size bed, En-suite bathroom with shower, tub, Fireplace, Fridge , Terrace
Suite Los Olivos:  Queen size bed, En-suite bathroom with shower, tub, Fridge, Terrace
Suite Pyrinee:  Queen size bed, En-suite bathroom with shower, tub, Fireplace, Fridge
Suite Costa Brava: Queen size bed, En-suite bathroom with shower tub, Fireplace, Fridge
Suite Mediterraneo: Queen size bed, En-suite bathroom with shower tub, Fireplace, Fridge
Suite Peratallada:  Queen size bed, En-suite bathroom with shower, tub, Lounge with sofa, Fireplace
Medes room:  Double bed, Terrace (sharing bathroom with Pals room)
Pals room:  Double bed,  Terrace (sharing bathroom with Medes room)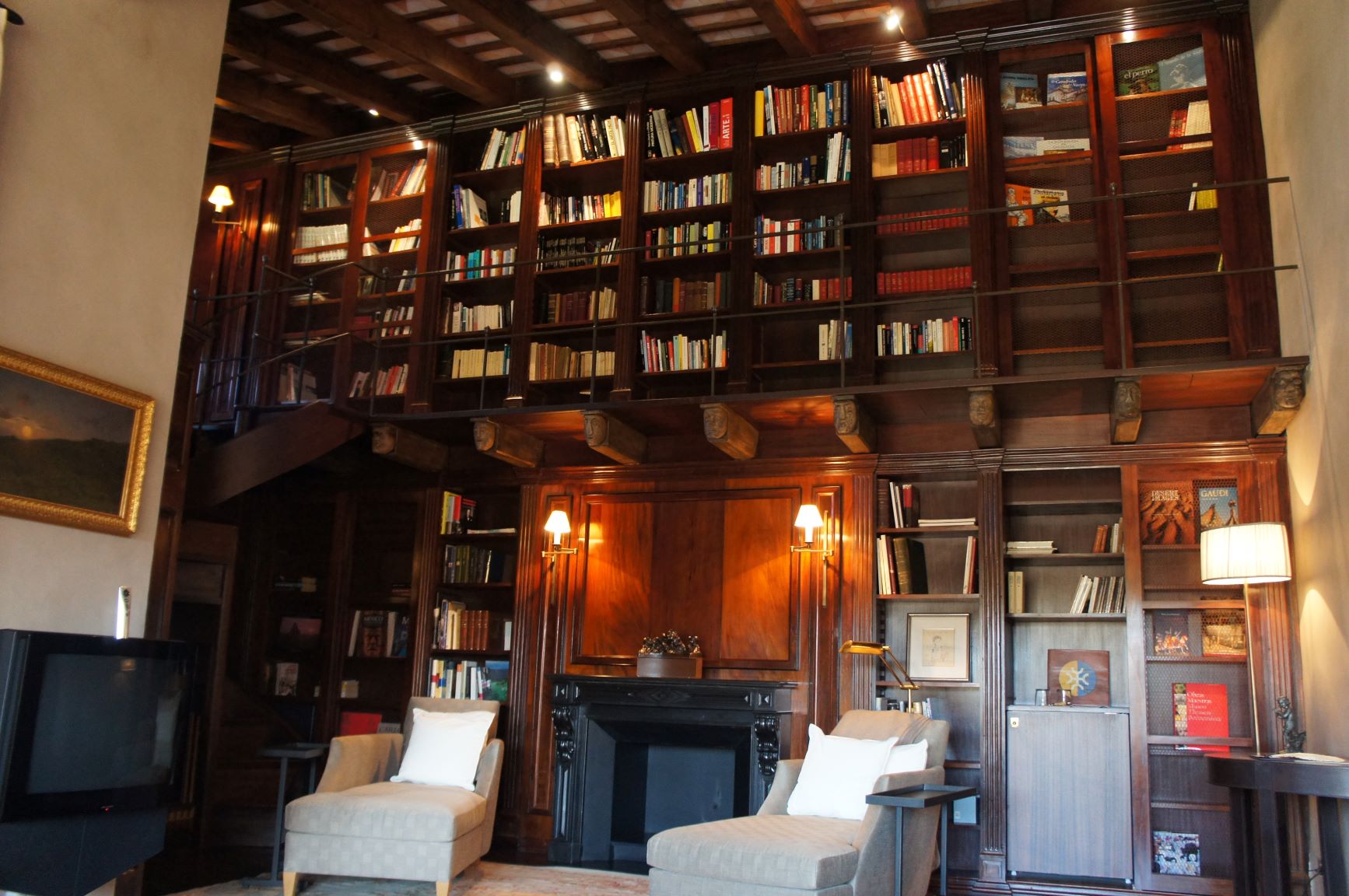 Main Living Room:   Almost 100 square meters with panoramic views over the landscape, with a spacious and stylish dining area combined with a sofa area with fireplace and TV with an excellent sound system.
Living Room 2:  With a sofa area with fireplace, library, cards table and a pool.
Living Room 3:  With a sofa area and fireplace.
Summer Pavilion:  Open space living room with three separate ambients and two terraces with panoramic views towards the infinity pool and the landscape.
Terrace:  Nice terrace where to have a cocktail or a little snack during the sunset.
Main Kitchen:  Fully equipped kitchen to serve the meals at the living rooms of the house
Summer Kitchen:  Fully equipped kitchen to serve the meals at the summer area.
Office:  With all the equipment necessary for a business man to work.
Studio:  With TV, laptop, printer.
Cinema:  Huge screen with 8 seats where to see a movie or a sport event.
Gym:  Jacuzzi, Sauna, sun bed treatment, masseur cabin and several machines.
Masseur room:  Room with a massage bed and sun bed treatment with music
Driving distances 
Barcelona Airport  80 min 
Girona Airport 35 min 
Golf course  8 min 
Beach  12 min
Town, church, clinic, grocery store 5 min 
Restaurant  1 min 
Hospital  25 min 
Ski slope  150 min